Hoverfly Eristalis similis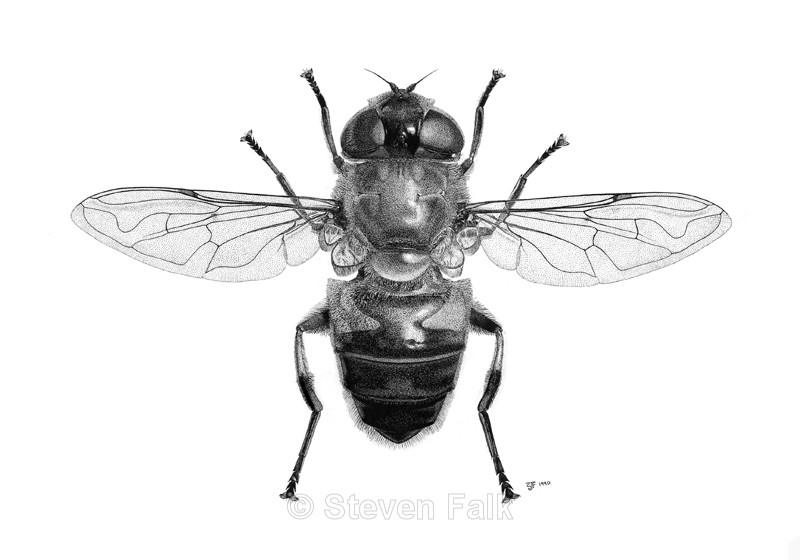 Hoverfly Eristalis similis (pen & ink, 1995). Signed limited edition of 300 on fine card. A4. £35.00.

In March 1990, at a site near Coventry during a very hot and early spring, I caught a hoverfly that I immediately recognised as something new to Britain. I had encountered the first British specimen of Eristalis similis (formerly E. pratorum), a species that has been steadily spreading north on the continent. A few further British records now exist, and I proved it is now a British breeding species in 2011 by finding a freshly emerged one in Sussex. This image was used for the paper that formally added it to the British list and is one of my favourite pen and ink illustrations - extremely detailed and coping with a variety of textures and tones.