Costa Rican Hoverflies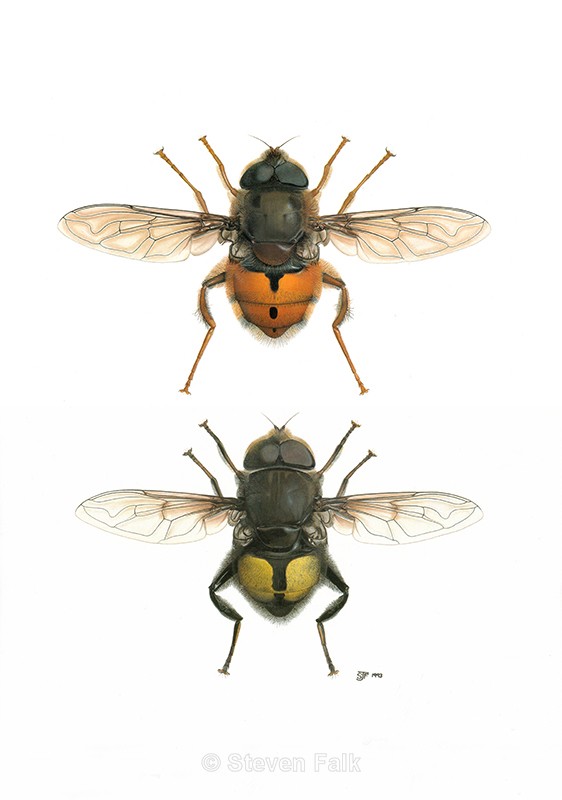 Costa-Rican hoverflies (gouache & watercolour, 1993). Signed limited edition of 200 on fine card. A3, £60.

These two rather stunning hoverflies were undescribed species when painted. They had been discovered during a Smithsonian Institute-led expedition to Costa-Rica and the artwork was commissioned by the world's top hoverfly expert, Dr Chris Thompson. But I got some printed up before I posted off the original. The lower one is Eristalis gatesi, named after Bill Gates (yes the Microsoft fella) and the upper one is Eristalis alleni, named after one of Bill's associates, Paul Allen. They apparently supported Chris's work.