Carpenter Bee/Nomad Bee Combo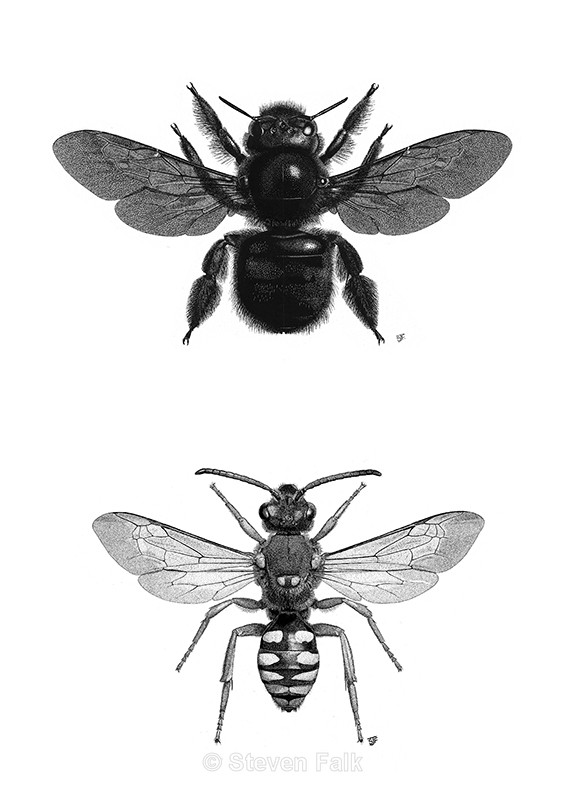 Carpenter Bee and Nomad Bee Combo (pen & ink, 1984). A3 Signed limited edition of 300 on fine card. A3. £50.00.

Two of twenty pen and ink illustrations commissioned for a forthcoming book on British Bees. The project was instrumental in my mastering of cross-hatching and stippling, and these are two of the later illustrations I did – in fact I think the dark winged Violet Carpenter Bee Xylocopa violacea was the final one, and very much the most challenging. In black and white cross-hatching work, there is a golden rule – always wiggle your lines – if you do straight ones you'll screw up. Look at any of my cross hatching whether it is trees or bee fur, and you'll see what I mean. The human eye can pick out a few inconsistencies but not thousands, which is how you get away with it. The nomad bee below is the very rare Nomada sexfasciata which is a cuckoo-parasite of the bee Eucera longicornis featured in another combo. I like the way this combo contrasts two very different-looking bees.
| | |
| --- | --- |
| | |
Also in: Bees